February 4th and 5th Tekin team rivers Brian Stanton and Shawn Bricker would race at the 3rd Annual Beans and Cornbread Bowl at Lawton RC Raceway and Hobby. This is a bull-ring dirt oval track with tons of competition, 110 total entries and multiple heats in all classes it was sure to be a great time.
Brian Stanton recaps his win in the Midwest Mod class:
"I took my time in the early laps, passing when I could I jumped to 2nd on lap 4, then rode cleanly for many laps knowing my car was really good. On lap 29 of a 50 lap run, I found an opening and took the lead and that was all she wrote.  I finished the only 50 lap run in Midwest Mod for the whole week."  Brian Stanton used the Tekin RSX and Redline Gen3 line of motors.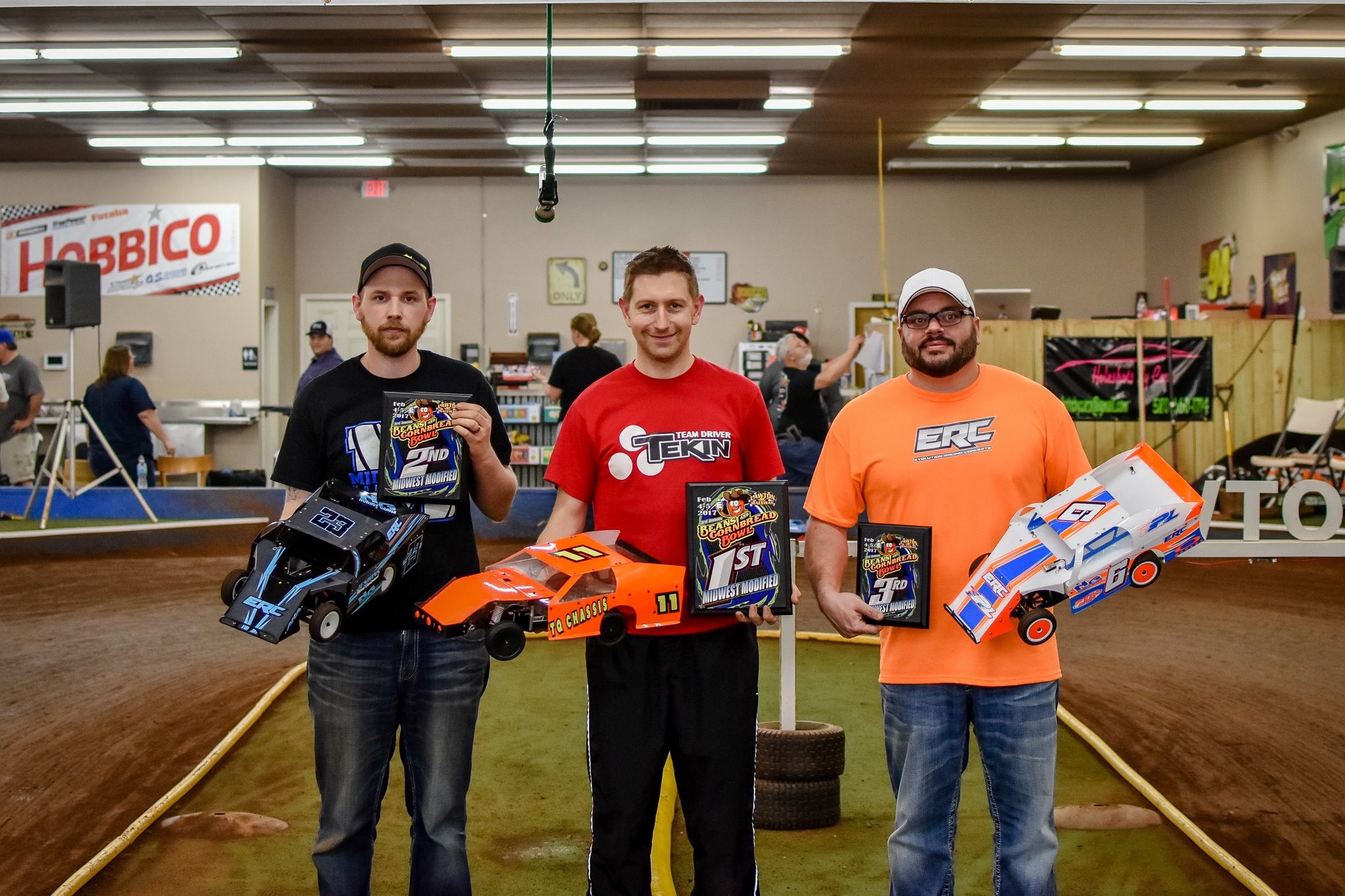 Brian continues with his Mod Sprint run: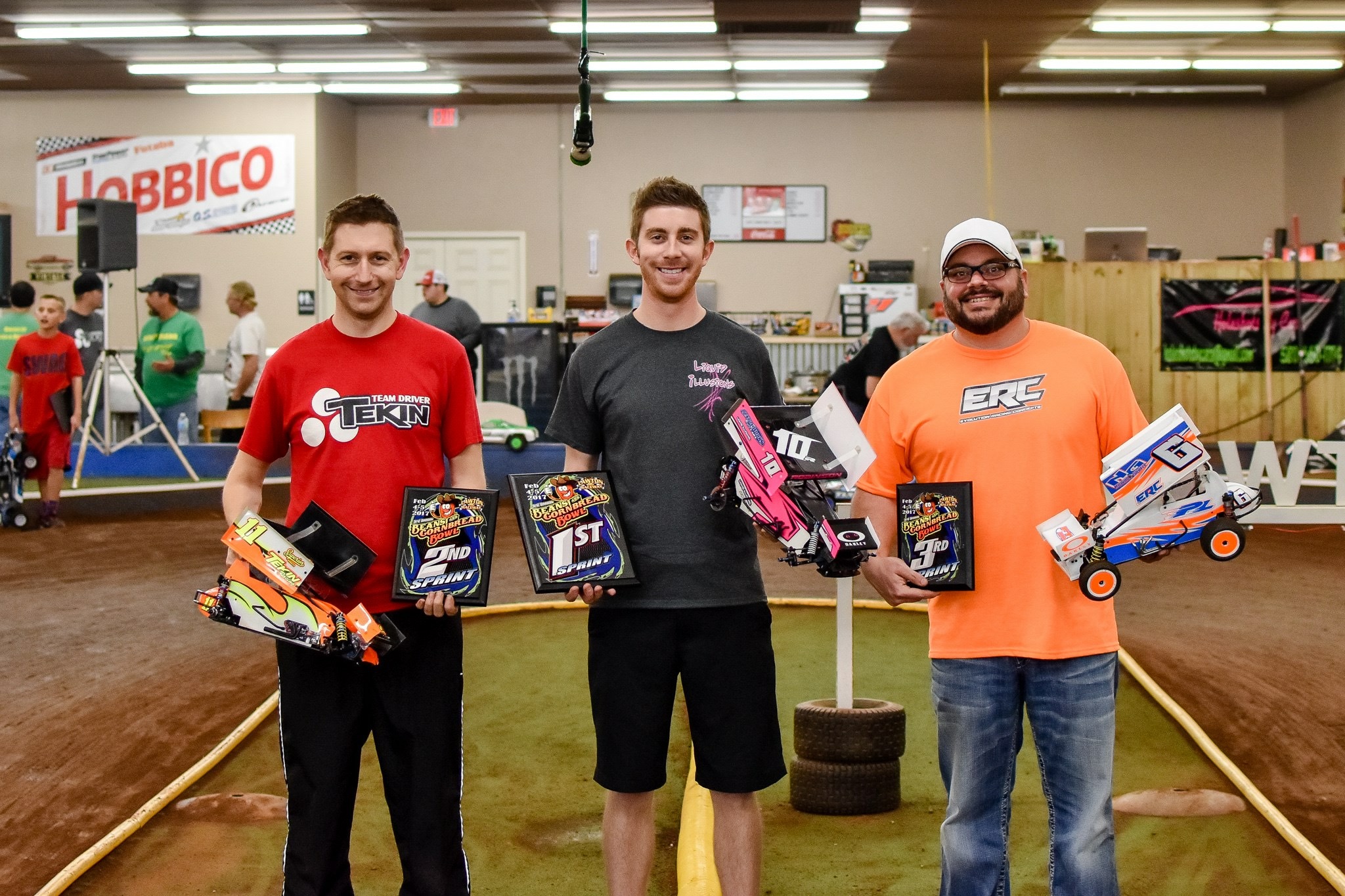 "At the tone, I made the most of my pole position start and jumped to a comfortable lead which I would need on a tight track with 8 open wheel sprinters circling around.  I made a small mistake which let 2nd place get within a straight of me, but then coming up on a string of lap cars I tried to force it in and clipped the pipe, sending my car tumbling and losing precious time on the 42nd lap of a 52 lap run.  I was able to maintain 2nd place, but couldn't catch back up for the win, having to settle for 2nd place."  Brian again used the Tekin RSX and Redline Gen3 series of motors.
Shawn Bricker recaps his SC Mod win: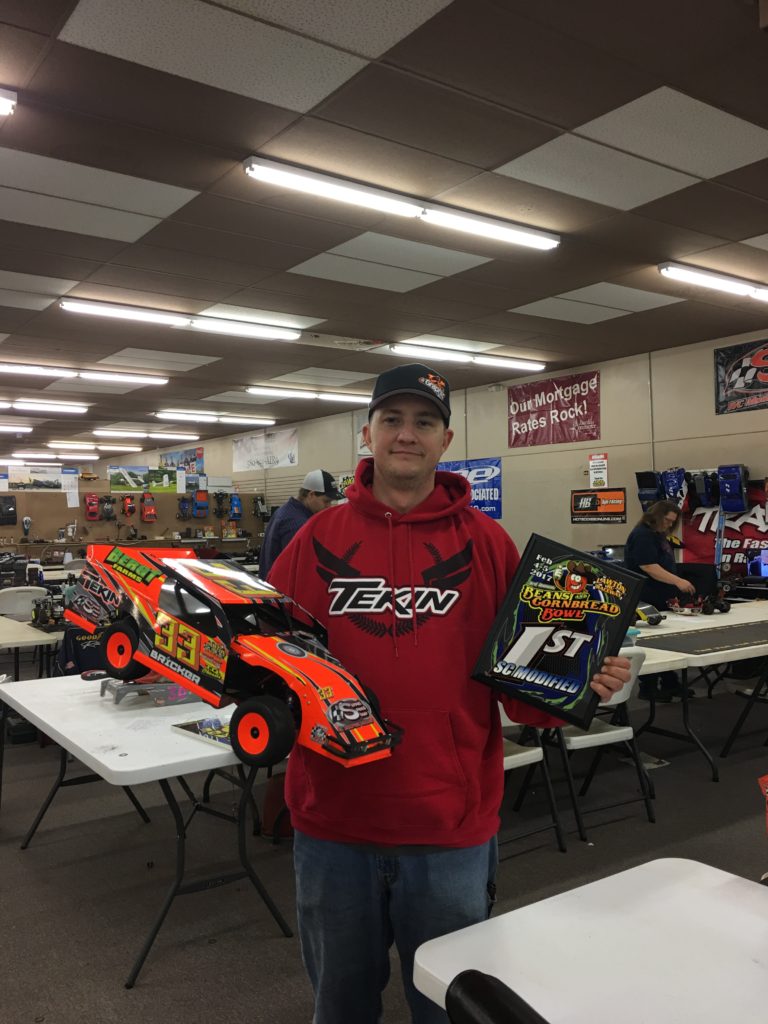 "SC Modified I was able to make two of the three heats. I used the Tekin RX8 Gen2 ESC and Pro4 4600kv motor. After second heat I was sitting second in qualifying. The third heat I ran the fastest race to date at this track and was good enough for the track record except I came in second. Qualified second for the main. In the main I ran a patient but fast paced start of the race. I stayed clean and made it to the lead where I maintained for the win and a new track record." Shawn