The 2017 RC Mania race is a unique event as it is molded after a wrestling survivor series, two days on two different tracks, no podiums, just an overall champ of that class!  The champ of course, is awarded the belt.  After two rounds of qualifying Tekin team driver Scott Robert had set TQ in both Mod 2wd buggy and Mod 4wd Buggy!  A huge boost of confidence going into the main events.  Scott  concentrated on making clean consistent laps and while he didn't have the hot lap, he was able to win both A main events on the turf.  This would put him in good points standings heading into the second day.



After the first round of qualifying Scott Robert was TQ in 4wd mod buggy and 4th in 2wd mod buggy. Scott would make a few changes and take TQ in Mod 2wd buggy as well.  The 4wd A main would be the first class I would be up. Scott would lead the race with a decent lead until I would hit a pipe pin on the drop down on the left side of the track breaking an arm limping around the track to finish second, but would retain overall champ for that class!  In 2wd, Scott focused again on clean consistent laps not crashing once the whole race which gave him a cushion to drive clean and win from the start!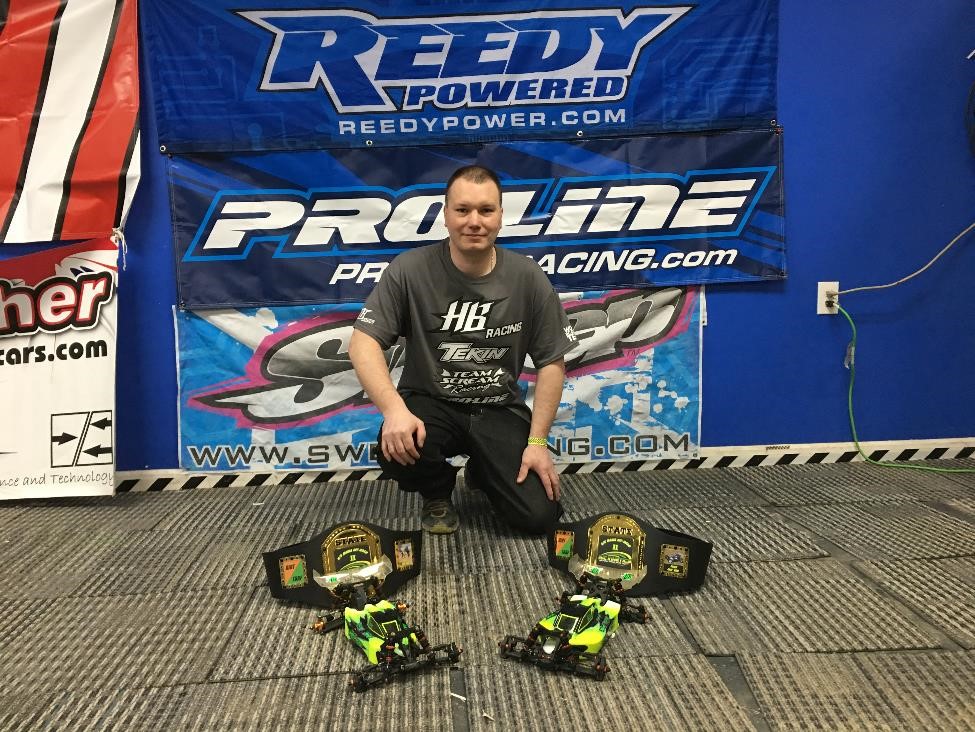 Scott chose the Tekin RSX ESC and Redline Gen3 series of motors to power him to the RC Mania Belt!