High Voltage Shootout hosted at WOCRC Raceway in New Florence, PA.  Over 100 entries would make up the event.  Mike would run 1/8 E Buggy and 4wd SC Truck.
In 4wd SC Truck Mike would take the overall Tq in Rd2 going into the mains. Mike recaps the A-Main; "After the second lap I had already started to pull away from the pack, but a few laps later I made two costly mistakes dropping me back to 2nd. I was quickly able to make the pass back into the lead and started to pull away. At the end I was able to hold onto the lead and take the win."
Mike ran the latest Tekin Rx8 Gen3 ESC and Pro4 HD 4300kv motor in his Tekno 4wd SC truck.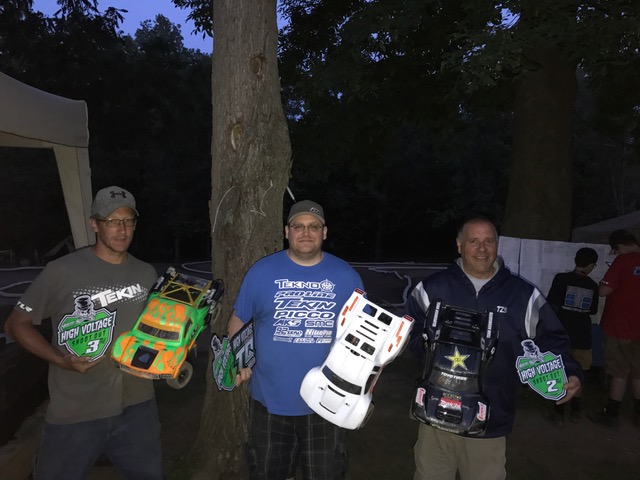 1/8 E Buggy was up right after 4wd SC Truck.  "Lined up in P2 myself and the rest of the A-Main group all went over the center triple clean two turns later 1st went a little wide onto the straight and I was able to make the pass for the lead. From that point on I was able to pull away and put in solid clean laps and finish in 1st."Mike Eglberger
Mike chose the award winning Tekin Rx8 Gen3 ESC and T8 1900kv motor to power his Tekno EB48.4 to the big win.