The 2015 Southern Indoor Championship was held in Autaugville, AL this weekend. There were 197 entries at this event.
Friday morning practice started and went to 8 PM that night. The track looked to be a fairly easy layout but drivers quickly discovered just the opposite. The cold and damp surface was slick and quickly developed lots of ruts, breaking bumps and holes throughout. Then there was the woop section which was a handful by itself.
On Saturday John Michael McGinty was able to TQ 3 out of the 4 rounds of qualifiers earning him the overall TQ.
Sunday morning the mains kicked off bright and early. There were triple A mains for all electric classes.
JM was able to lead the A1 main from start to finish to take the win. In A2 JM swapped the lead back and forth with Mugen teammate Barry Pettit. With 3 laps to go Barry slipped by John to take the lead. The next lap John Michael slipped by Barry on the inside right after the crossover section. JM was able to keep his lead and won the A2 main giving him 1st place overall for the class.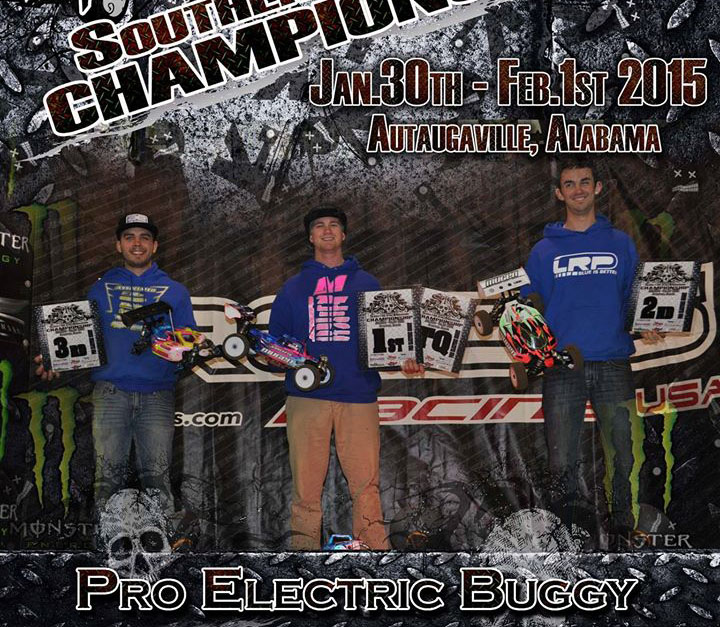 "John Michael's Tekin Gen2 RX8 ESC and Gen2 T8 1900 motor performed flawless all weekend. Thank you Tekin for great support!!!" John McGinty