The Serpent challenge held by The Track in Gaithersburg MD. Friday we were able to practice from noon till about 8 that night. The track was pretty slick from the water that was put down the night before.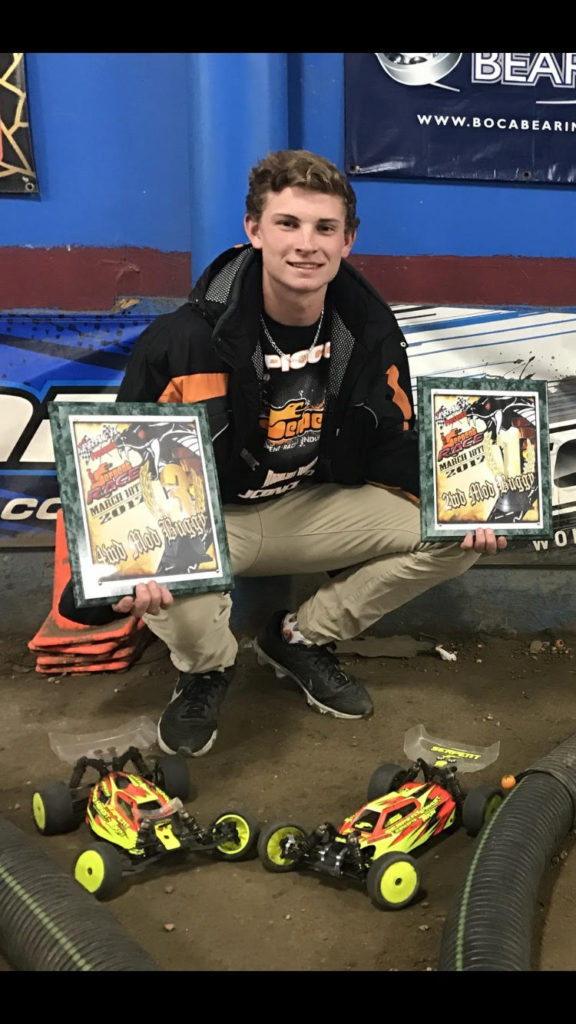 Saturday we ran three rounds of qualifying taking your best overall 6 min run. In both 2wd and 4wd, Griffin Hanna was able to get the TQ spot!
In the 2wd, Griffin would trade places a few times with local guy Enzo Albertoni. At the end Griffin was able to get the win! Griffin ran the Tekin RSX and Redline Gen3 7.5T motor.
In 4wd, Griffin got spun out early on but was able to catch back up and take the lead. He traction rolled and Enzo would take the lead back. With time running out,he pushed to hard and on the last lap made a mistake and gave up the 2nd spot to local fast guy Jay Drakeford. Griff finished 3rd. Griffin again chose the Tekin RSX and Redline Gen3 6.5t motor.