Tekin factory driver Shawn Bricker attended the 5th Annual Firecracker Shootout hosted at Lawton RC Raceway's outdoor banked oval. 93 entries  total for the race was a good turn out. Bricker ran SC Modified and 10.5 Midwest Modified.
In SC Modified Shawn used an Tekin RX8 Gen 3 with 258 update and a Pro4 4600 motor tuned by the new Hotwire 3.0 and iPhone Hotwire app. He took advantage of a lower torque control setting along with a higher throttle frequency to manage power on a loose dirt track that had low to medium bite. Shawn managed 2nd place finishes in both heat races and 3rd qualifier overall while looking for added steering. Shawn made some big changes for the main and by lap number 10 had made it into the lead. Shawn lead for the remainder of the race while fighting off two very good young drivers.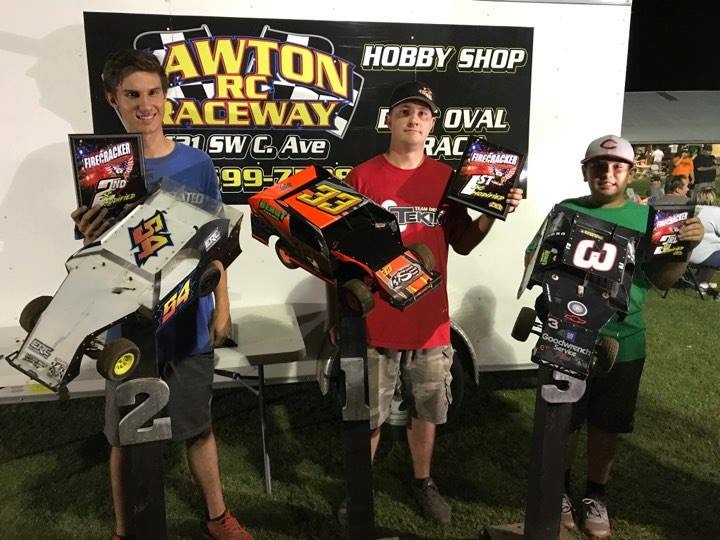 In 10.5 Midwest Modified Shawn used the Tekin RSX, Gen 3 10.5 with the 12.5 torque rotor, Hotwire 3.0 and iPhone Hotwire app. Shawn won both heat races with only going up 1 tooth on the pinion and secured the TQ spot by 2 laps. Bricker started the main in the front and lead the race from start to finish while lapping the field and completing the sweep.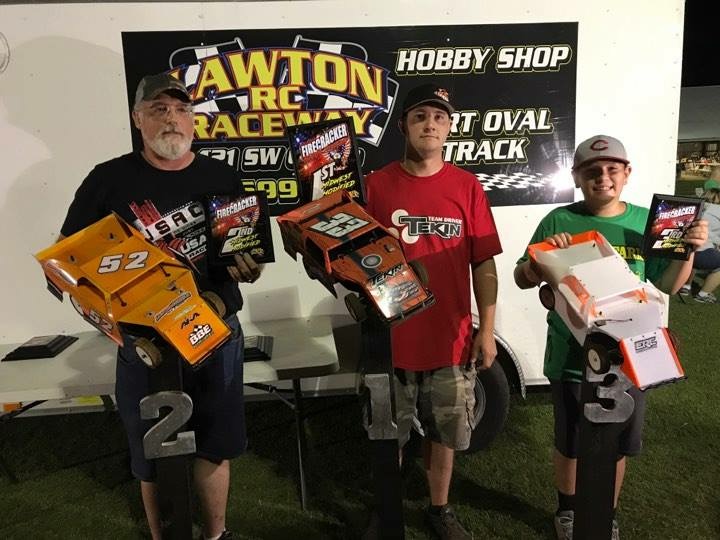 "I am very proud to run Tekin products. I have never once had a failure. I have been able to help solve a number of problems that other racers have encountered with info provided by you and experienced that I have gained. Thank you for your support." Shawn Bricker