On 8. February in Walim, Poland, was held VII Round of Polish Model Cars Masters.
RCTECNICA Team Drivers took part in this competition in Stock Class(17,5boosted): Michael Pokora (Xray T4'14), Krzysztof Pick (T3 2012), and in Hobby(21,5 blinky): Krzysztof Pick Jr. Each Team Driver's car was powered by Tekin RS Gen2 and Redline Gen2 sensored motors.
The youngest driver, Krzysztof Pick Jr, did his best starting in qualification from 6th position, he made TQ, winning Q2, Q3, Q4 and Q5. After win in three A-mains, he achieved set of points.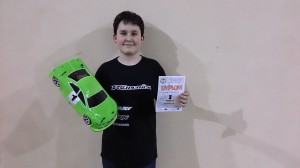 Cars and electronic equipment held up perfectly.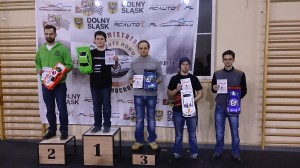 Full squad of Rctecnica Team is preparing for International Individual Polish Championship, which will be held 21-23 March, in Nowa Ruda.