The Maritime Off-road Wars has become a "must attend" event in recent years. Host Ian Knight has put together a great event with a well liked layout using profiled jumps and fast paced track layout.  The split format having 2wd on Saturday and 4wd on Sunday allowed the racers to focus on each class on their own. Four rounds of qualifying and a triple A-main format would decide the winner.
Tom Cockerill, Ellis Stafford, Jorn Neumann and Elliott Boots would all be very close during qualifying with Stafford taking Tq honors in 2wd buggy. A-1 saw the top 4 break away. Elliott Boots would make the least costly mistakes capitalizing on the mistakes of the others to take the win. A-2 again had the top 4 breaking away from the pack. This time Nuemann would take the win. A-3 mean the overall win was up for grabs. Cockerill would make the least mistakes and grow a margin setting the fastest overall main time. Results were tallied and time becoming the determining factor Cockerill would take the win over Boots by a 5 second margin. Elliott would settle for 2nd, Neumann 3rd.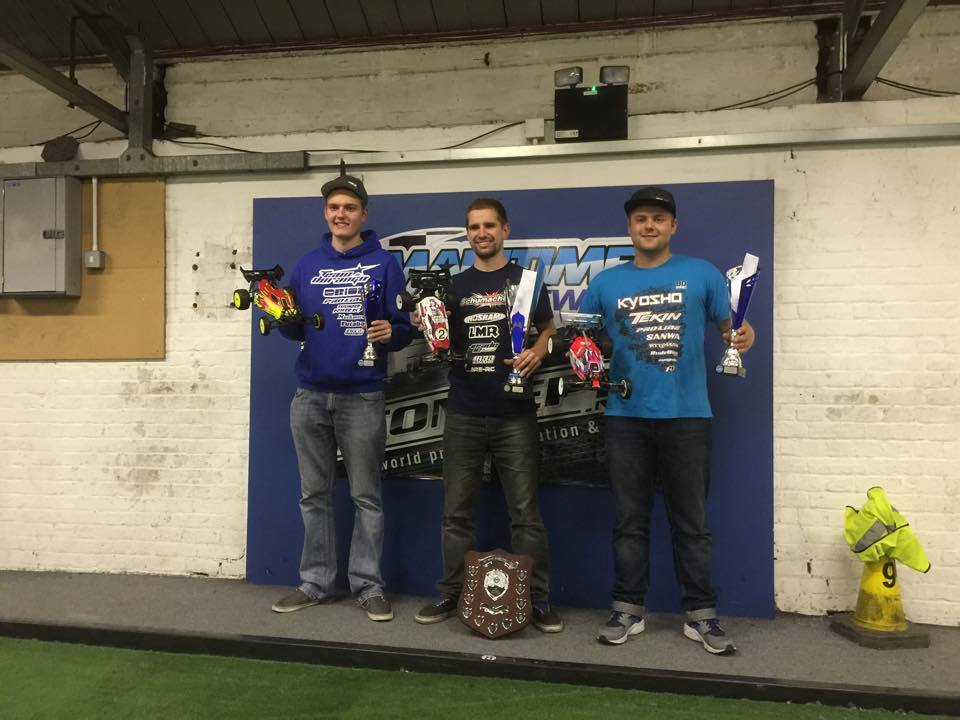 4wd Buggy was up on Sunday. Neumann would be fastest taking all 4 rounds of qualifying. Elliott Boots would find the setup and pace in the final round to put his Tekin powered Kyosho in P2 for the mains.  A-1 would have Neumann make a mistake allowing Boots to take a commanding win. A-2  would once again be Neumann making a rare mistake again handing the lead to Boots who would not hesitate running the remainder of the main uncontested for the overall win!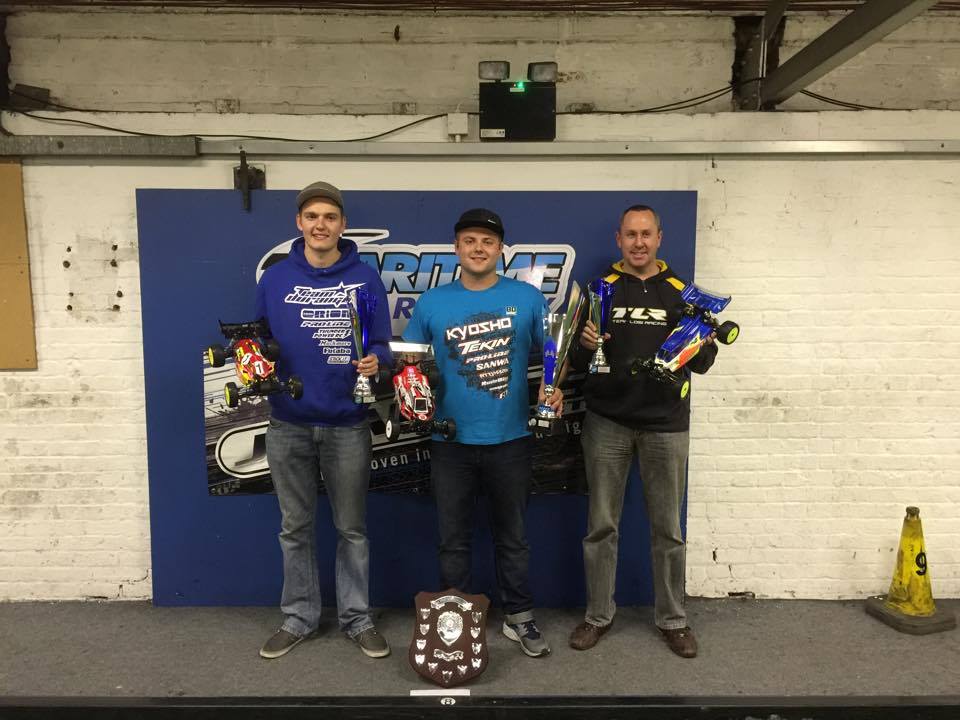 Elliott Boots chose the Tekin RSX esc and Redline Gen2 motors to power his Kyosho rides.